Salam :)
i am excited to introduce the owner[s] of
i always love paper crafter
i think their work in 3D is very inspiring
layering and lots of layering is fantastic to see :)
and let's read !
Miss Azilah is very kind to answer my interview :
_____________________________________________________________
1. what is your definition of 'happiness'
I don't think I have any specific definition of happiness. As the saying goes, to be truly happy and contented, you must let go of what it means to be happy or content !
2.
what inspire you to make beautiful designs
I love seeing beautiful things and I love fashion. So yes, fashion is a good source of inspirations
J
3.
can you please list down 5 fav things of yours
That would be my camera, my camera, my camera, my camera & my camera !
(though it belongs to my sister actually)
4.
what is your hope and dream for the future
This is for sure a dream of all cardmakers, to have our very own craft shop. I have always wanted to have a little craft shop and an apron to wear to work everyday, so perhaps one day, I will. InsyaAllah.
5.
what is your way to live life everyday
By living one day at a time. And by realizing that I can't control everything and sometimes I have to learn to go with the flow (yes, I am a panic freak)
My
5 most memorable designs
would be:
This is my very first attempt at creating a Trishutter Card. I made this for my sister, after her engagement. It took a while for me to finish this card, unlike nowadays.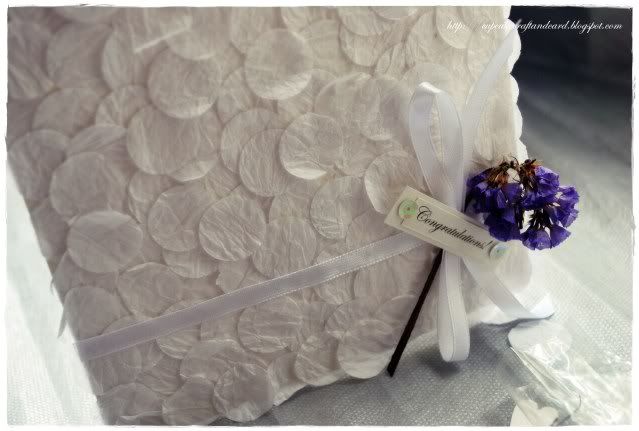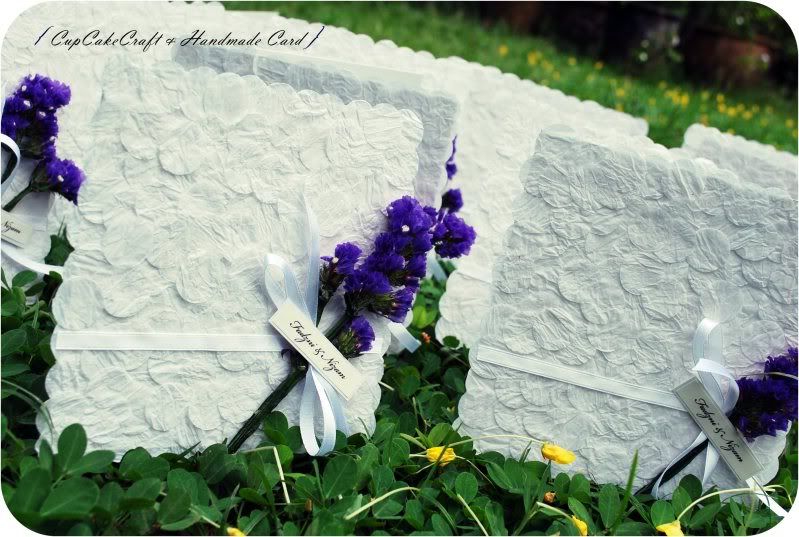 I designed this card in March 2010 but my sister wanted it to be reserved for her wedding invitation. So we reproduced the design in November 2010 and this design remains one of my personal favourite due to its simplicity.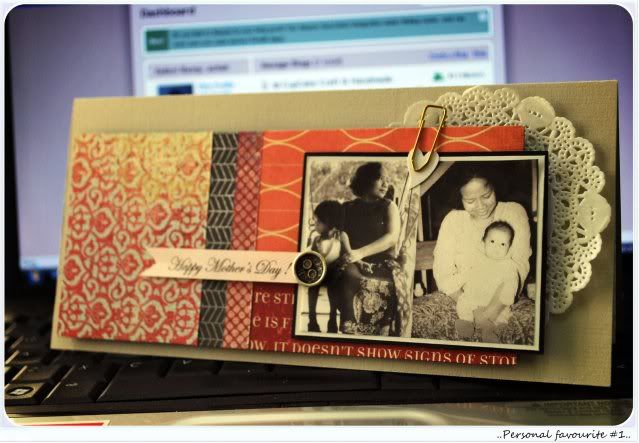 I heart this simply because I designed it for my mom, and it kinda reminds me why I started making cards in the first place.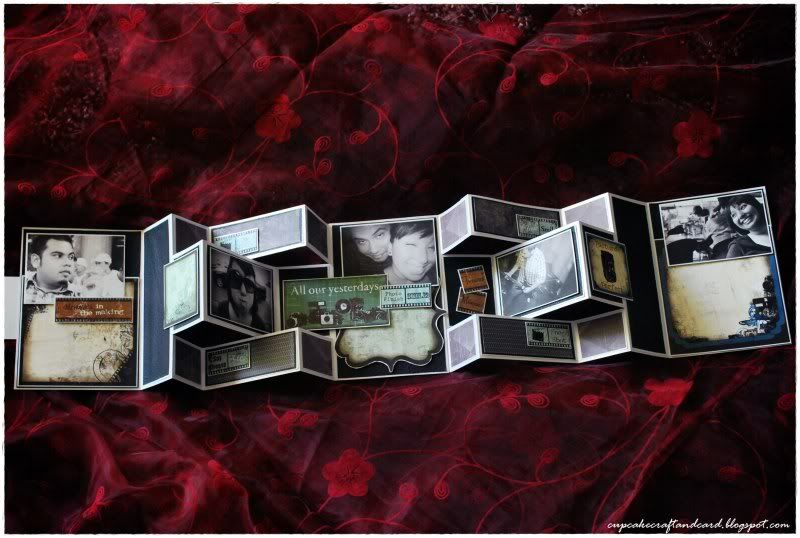 My first Trishutter album !!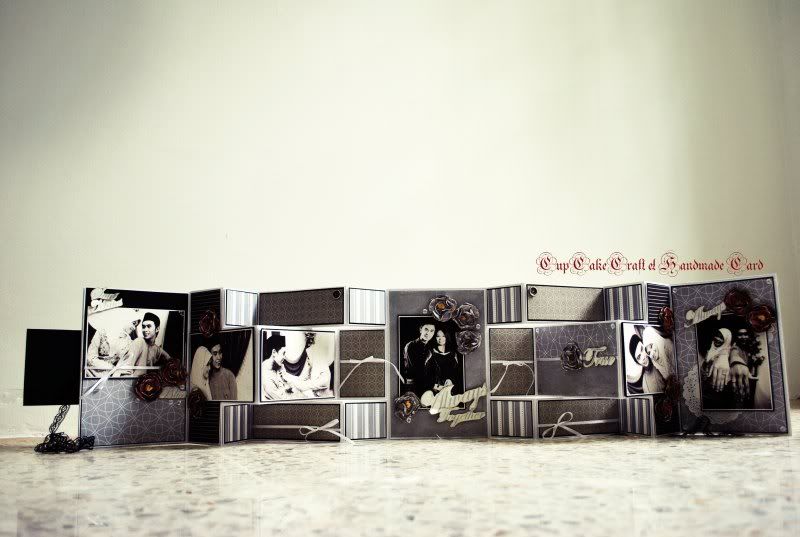 My latest Trishutter album !!
___________________________________________
ooohhh i love everything i see
i am thinking of ordering from her
the Trishutter album is gorgeous !
thanks for doing this Azilah
all the best in the future
InsyaAllah too in your [craft shop] dream
i believe the process is [in the making]